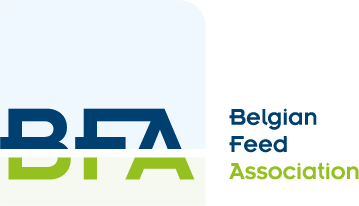 Food plays an important role in everyday life. Animal products such as meat, fish, milk and eggs provide our body with all the essential nutrients. It is now more than ever that we should aim for a high level of quality and safety of our food. It is here that animal feed plays an essential role as it lies at the beginning of a long food chain and thus co-influences the food quality.
The Belgian Compound Feed Industry Association was therefore established in 1944 and has constantly been representing the interests of all her members ever since. At the same time she strives for the general social acceptance of an economically and ecologically justified feed production. The best guarantee for the health of the present and future generations, because healthy animals ensure healthy people.
Belgium became one of the leaders in the world of compound feed and cattle breeding not long after her establishment, partly thanks to the importance of the harbour of Ghent in the supply of raw materials. Cattle breeding became more intensive between 1960 and 1980, and through the years technology and genetics gave rise to the possibilities of the cattle-breeders and the starting compound feed industry.
BFA has already proven in numerous cases that she deserves her place in the sector.